The real methodology for system change begins and ends with ongoing conversations about important questions Tony Wagner
District Planning Process
The District Plan articulates the school district's priority areas to Enhance Student Learning. The development of educator knowledge, understanding, and skill in the Pillars of Educational practice is the overarching priority for the district. It is the responsibility of the Executive of the school district to establish the Priorities for Enhancing Student Learning.
House posts of planning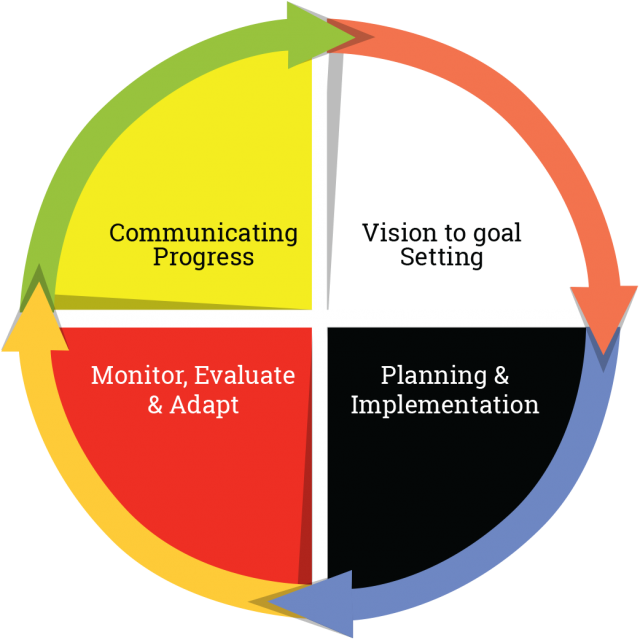 The North Vancouver School District priority areas are Modernizing the Curriculum, Complex Learners, Aboriginal Education, Social Emotional Learning, and Career Development. In each priority area, goals are informed by consulting with respective departments, educational research, stakeholder input, and school plans. In addition, the broad priority areas are reviewed by the school district's executive with consideration and input from representative stakeholders through the budget process.
The District Plan is a multi-year commitment to priority areas with an annual cycle of action inclusive of goal setting, implementation, evaluate, and communicating progress. Through an appreciative inquiry mindset and constant small improvements everywhere, we develop a 'Vibrant Learning Community' with continuous improvement.
Learn about our District Priorities →
The Plan on a Page
The Educated Citizen
"Attributes of a Graduate"
Live a Good Life
---
Make a Good Living
Goals of Public Schooling

Intellectual Development

Human and Social Development

Career Development
School District Priorities