House posts of planning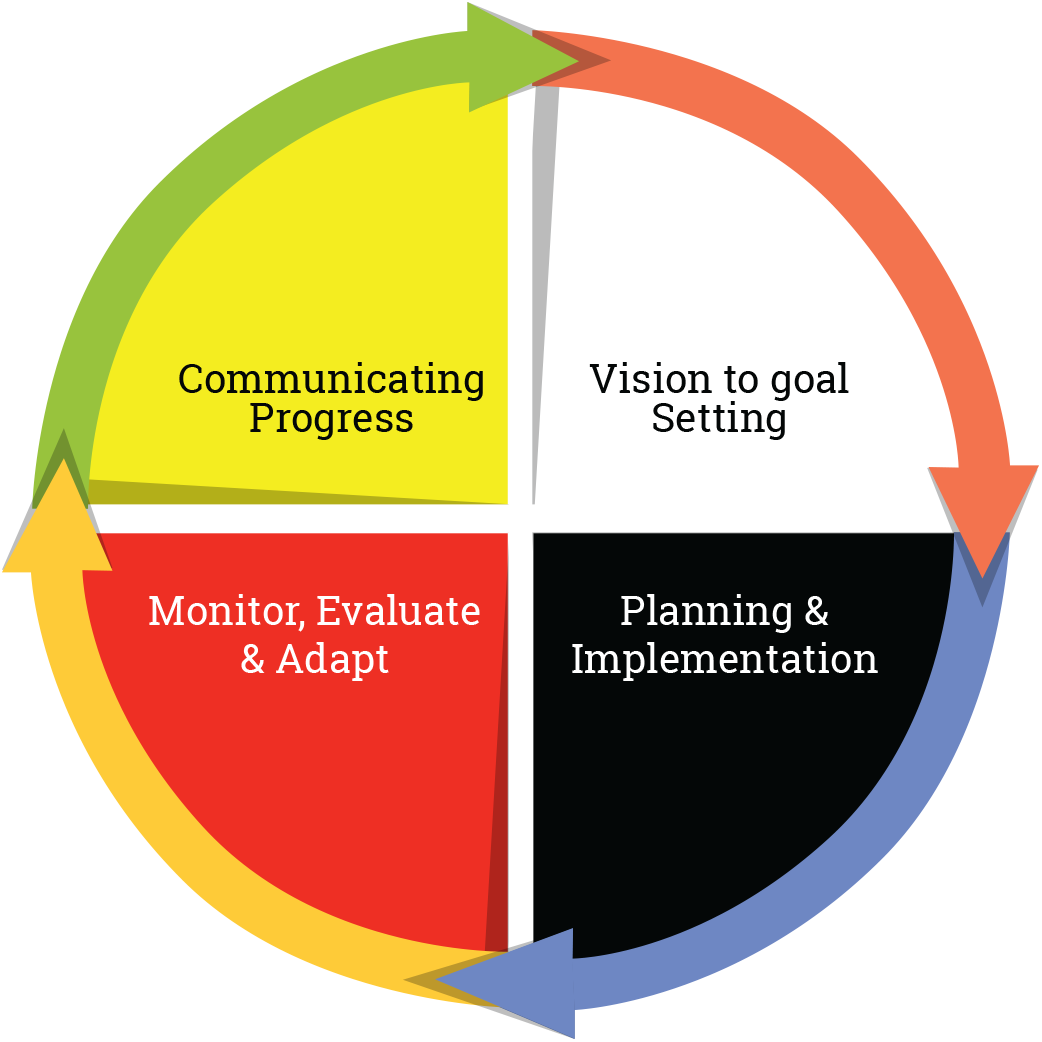 Introduction
​Once goals have been identified, an implementation plan is developed that highlights strategies, activities, professional resources, and opportunities for professional development. Generally, implementation plans span one to three years and articulate stages of awareness, partial implementation, and full implementation or goal attainment. A key consideration in the implementation process is defining​ indicators of progress.
Guiding Questions:
​How can we build on the strengths of our learners?
How do we build strong connections within the school community?
How do we facilitate a culture of personalized learning involving student choice, engagement and differentiation?
How do we ensure that we are meeting the needs of all learners including those of Indigenous ancestry, children in care, and students with special needs?
Key Concepts
​​​Implementation Plan –  process of putting a design plan into effect
Strategies –  a plan of action to achieve a major of overall goal
Indicators of Progress – evidence of level of achievement of intended objectives and goals
Appreciative Inquiry – " … is the cooperative co-evolutionary search for the best in people, their organizations, and the world around them. It involves the discovery of what gives "life' to a living system when it is most effective, alive, and constructively capable in economic, ecological and humans terms. Appreciative Inquiry involves the art and practice of asking questions that strengthen a system's capacity to apprehend, anticipate, and heighten positive potential. The inquiry is mobilized through the crafting of the "unconditional positive question" often involving hundreds or thousands of people. Appreciative Inquiry interventions focus on the speed of imagination and innovation instead of the negative, critical and spiraling diagnoses commonly used in organizations. The discovery, dream, design and destiny model links the energy of the positive core to changes never thought possible."
The Appreciative Inquiry Handbook: For Leaders of Change – David Cooperrider, Diana D. Whitney, Jacqueline M. Stavros
Planning Templates/Visuals
Implementation Activities
​Awareness
Partial Implementation
Full Implementation