Latest Progress & Updates
Cove Cliff Cares!
Staff at Cove Cliff provide an inclusive and differentiated learning community. The staff is valued in the community as caring individuals who work hard and are committed to building positive relationships.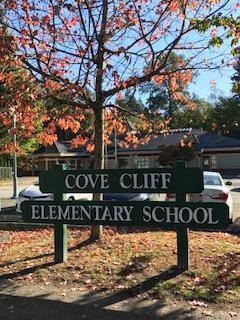 The student population at Cove Cliff strives to be inclusive. Students work hard to accept others and be respectful of one another. Older students at Cove Cliff take pride in their school community and are seen as leaders by the younger students. Students respect and look out for one another, regardless of age, and even take the time to know each other.
The Cove Cliff school community is one that is deeply rooted in respect and support with an extremely supportive parent community.
Traditional Acknowledgement:
We would like to thank the Coast Salish people, specifically the Tsleil-Waututh Nation and Squamish Nation whose traditional territory North Vancouver School District resides on. We value the opportunity to learn, live, and share educational experiences on this traditional territory.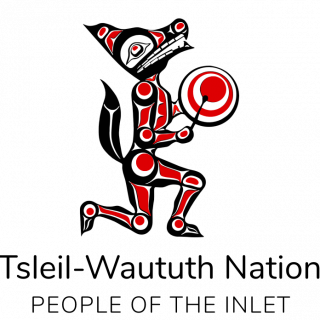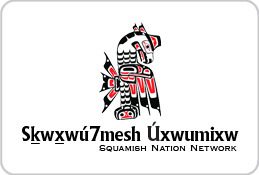 As a school community, we identified our strengths, values and beliefs, and what we are working on or developing. Consistent themes emerged from collaborative brainstorming activities.
We developed a school plan that reflects the values and priorities of our staff, students and parents.
We have worked to illustrate this by describing how our school plan is reflected in our practice, and by assembling photographic evidence of our progress.
Our School Plan review began with our administrators and staff, then grew to include discussions with parents. Our School Plan Committee meets regularly to discuss our goals, objectives and strategies.
School Goal #1
Literacy – To build reading strategies with all of our students. At Cove Cliff we are using the reading strategies from the NVSD Literacy44 program. Literacy 44 provides strategies that can be used at home and at school when reading. Our hope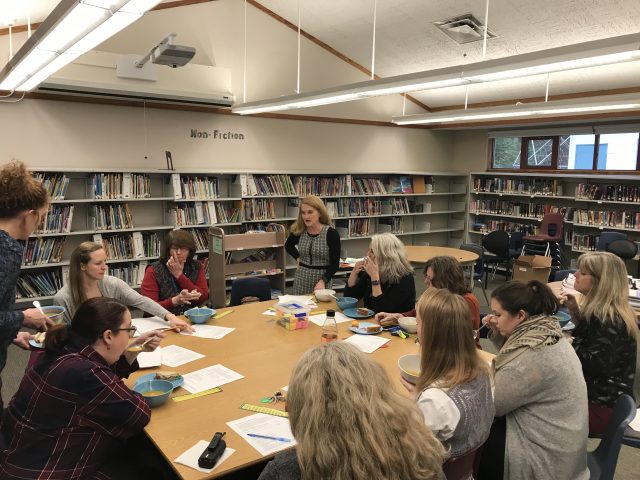 is that parents will use the same language of the strategies at home when reading with their child(ren).
We are currently a pilot school for the NVSD Early Literacy Project and have received a NVSD Collegial Conferencing Grant. Whether a student is working on building their literacy or, if they are extending their literacy skills, our goal is for all students to be at or above grade level.
School Goal #2
At Cove Cliff, we explore ways that we can positively affect Social Emotional Learning.
2018-2020 We are using the Carol Dweck and Ross Greene (Collaborative Problem Soving (CPS) models to support our students. We also use Social Thinking, Zones of Regulation and the WITS program. We have received two NVSD Collegial Conferencing Grants to study and implement both of these models when supporting our students.
2020-2021 We will begin using Second Step with our students. Second Step is a program rooted in social-emotional learning (SEL) that helps transform schools into supportive, successful learning environments uniquely equipped to encourage children to thrive. More than just a classroom curriculum, Second Step's holistic approach helps create a more empathetic society by providing education professionals, families, and the larger community with tools to enable them to take an active role in the social-emotional growth and safety of today's children.
School Goal #3
First Peoples Principles of Learning – Learning recognizes the role of Indigenous knowledge.
This principle reflects the understanding that teaching and learning is the responsibility of all members of a community. The responsibility for teaching belongs to everyone in the community. As people develop their skills and knowledge in particular areas it is expected that they will in turn teach others. This is seen as a responsibility that ultimately strengthens communities.
What are our Indicators of Progress?
staff, students and parents will begin to use shared language
we will begin gathering data: report card, and FSAs Grade 4 and 7
our Early Literacy scores will improve
anecdotal data
Areas for Further Development
We continuously examine how our School Plan informs and reflects our values and our practice, by identifying and deepening the alignment between our goals, our decisions and our actions. We continue to consider the connection between our School Plan and our practice in the following areas:
professional development and collaboration activities
learning resources and budget choices
curriculum and instruction
communication and engagement of our school community
Staff – We communicate progress and planning through our Professional Days, monthly staff meetings, weekly Cove Cliff Connects messages, and at our Staff Collaboration Days.
School Community – Staff communicate our progress at our PAC Meetings, Newsletters, reporting periods, meetings and daily lessons.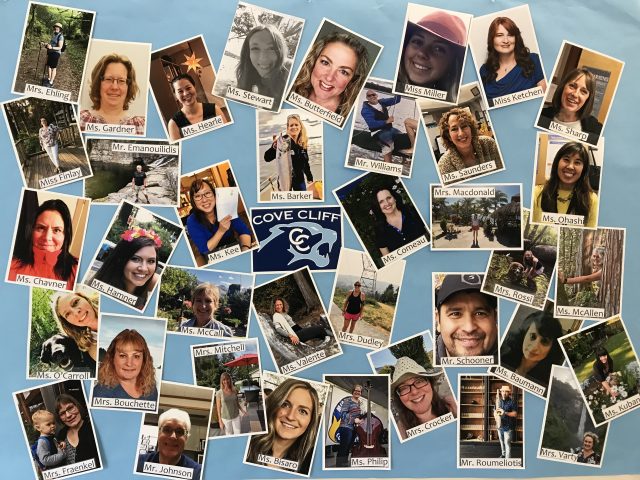 Professional development and collaboration activities:
2020-2021
October 2020 – Staff Collaboration -Touch Chat program, Intro to Second Step for staff
January 2021 – School Based Professional Day – Fine Arts and Outdoor Learning Education
January 2021 – Staff Collaboration – Outdoor Learning Education – Planning for our World Wildlife Foundation Project for our flower gardens
2019-2020
September 2019 – Emergency Preparedness
October 2019 – Indigenizing the curriculum in relation to year plans. Viewing of Colonization Road and discussions.
November 2019 – Coast Salish Weaving Project, Early Literacy Pilot Project, Trauma Informed practice
January 2020 – NVSD Early Literacy Project, Cove Cliff Literacy K-7 review, Physical Literacy
Staff Collaboration includes:
Emergency Management, Office 365 access for all learners, Early Literacy Assessment Project.
Staff sharing their learning from professional development workshops with the rest of the staff to be collaborative and inclusive with each other.
Professional discussions on how to support student learning which include self-regulation and academic adaptations.
Learning Enhancements:
"Bullying Ends Here" – Tad Milmine guest speaker
Coast Salish Weaving Project: A school-wide project financially supported by Art Starts, Bill Reid Grant, NVSD Indigenous Grant, Cove Cliff Pac and Cove Cliff School. Beginning of the project, end of the project.
PAC-funded purchase of Technology – Lenovos, iPads to enhance and provide access for all learners
PAC funded: buses for field trips, Educational Enhancement, library books, Author visits, classroom funds per division, performances, First Aid training for Gr. 6 students, Mediated Reality – Jesse Miller, Saleema Noon – Sexual Health Educator
Library – Purposeful and thoughtful collection of resources for the library and classrooms, funded by both Block Budget and PAC, that reflect our community and its diversity, and support curriculum and instruction
Curriculum and instruction:
professional development and Staff Collaboration focused on curriculum, assessment and instruction
project-based learning opportunities for students
emphasis in curriculum and instruction on collaboration and communication
Cheakamus Centre provides nature-based cross-curricular and Indigenous learning opportunities, teachers use our natural outdoor environment for learning: CC Outdoor Classroom as well as nearby parks
increased student leadership fostered through Student Council, student-run assemblies, lunch monitoring, student morning announcements, student lunch monitors, environment club
Communication and engagement of our school community:
2020-21 has been an unusual year with Covid-19 and this year many of our events have not occurred. As a school school we have worked hard to be creative in offering events virtually. We have also increased our use of our outdoor spaces.
events for families: Welcome Back BBQ (Sept), Meet the Teacher (Sept.), Halloween Parade (Oct.), Remembrance Day (Nov.), Winter Concert (Dec.), Celebration of Learning (Mar), Spring Musical (Apr.), Parent Appreciation Ice Cream Social (June)
school-wide events: Terry Fox Run (Sept), Cops for Cancer (Year-round)
extra-Curricular Events: Math Club, Choir, Band
extra-Curricular Athletics: Cross Country (Gr. 4-7), Basketball (Gr. 7), Volleyball (Gr. 7), Kilometre Club (Gr. K-7), Track and Field (Gr. 4-7), Skipping club (K-4)
PAC Contributions: Hot Lunch, Family movie night, Family Winter Dance, Spring Fair, Fundraising: spirit wear, chocolate and poinsettias, Seycove Auction
NVSD Food Access program and BC Fruit and Vegetable Program
Student Council – school wide community building events, student leadership
Environment Club – garbage audits, recycling, planting, environmental stewardship
warm welcome to new students and families, school tour (Nov), Kindergarten Orientation (May)
caring custodial staff providing a clean environment
sharing of student artwork in hallway displays and TV monitor in the hallway
Communication and engagement of our community through multiple avenues:
Staff:
email and Cove Cliff Web-site
Friday staff "Cove Cliff Connects" week at a glance, and parent "What's On" for the upcoming week
regularly scheduled meetings: Staff, EA, OH and S, Primary Team, Intermediate Team, School Planning, Indigenous Education, Collaborative Inquiry Grants: Growth Mindset (2018-2019), Ross Greene (2019-2020), Early Literacy Project (2019-2021)
Parents:
School Messenger: Friday "What's On", "Information and Reminders" as needed, newsletters
Cove Cliff Webpage: Announcements, staff contacts, school calendar
PAC Bulletin Board
student agendas
Communication: phone calls, email, parent-teacher conferences, IEP meetings, report cards